---
Chip 'n' Dale Rescue Rangers 1988-1990 Season 1-3 1080p WEBDL Eng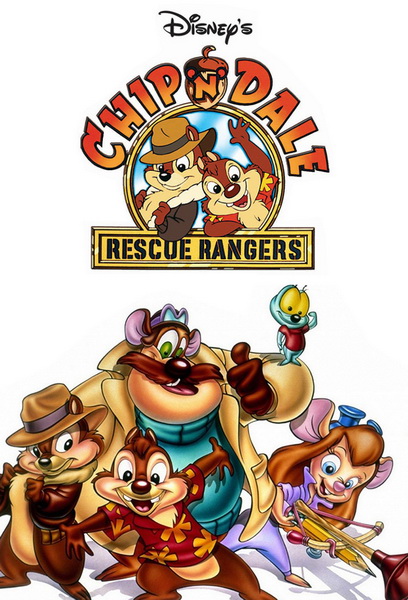 Gadget: I don't think you can blame them. After all, we are rodents.
Disney's fun-loving chipmunks are reimagined as the leaders of a team of detectives/crime-fighters, rounding out the team are two mice, Gadget Hackwrench and Monterey Jack and Zipper, a fly.
Chip 'n Dale: Rescue Rangers is an American animated adventure comedy television series produced by Walt Disney Television Animation. Created by Tad Stones and Alan Zaslove, it featured the established Disney characters Chip 'n' Dale in a new setting. The series premiered on The Disney Channel on March 4, 1989, after a preview episode ("Catteries Not Included") was aired on August 27, 1988. The series continued in September with a two-hour movie special, Rescue Rangers: To the Rescue, which was later broken up into five parts to air as part of the weekday run. The final episode aired on November 19, 1990.
Information about the film:
Original Title: Chip 'n' Dale Rescue Rangers
Country, Channel: USA
Genres: Adventure, Family, Tale, Fantasy,
Creator: Tad Stones
Cast: Peter Cullen, Corey Burton, Jim Cummings
Runtime: 22min
Episodes: 65
Release Date: 1988-1990
Language: English, Sub: English
Data cartoon WEB MKV 1080p 17.3Gb