The Sea Wolves (1980)
Author: Raccoon
Date: 29-03-2019, 10:40
Viev: 2 065
---
Category:
Rare movies 1900-2000
Tags:
Action
,
History
,
War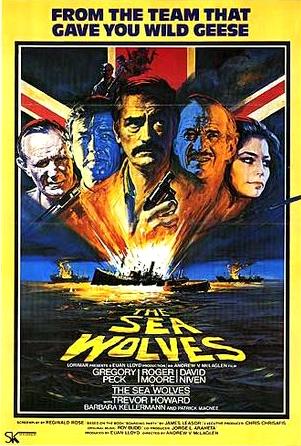 The Sea Wolves (1980)
In March 1943, in the World War II, the Germans use the neutral harbor of the Portuguese colony of Mormugoa to transmit information to a U-Boat about the allied ships to sink them in international waters. In Calcutta, the British Intelligence assigns Colonel Lewis Pugh and Captain Gavin Stewart to spy in Goa and they discover that there are three German vessels anchored in the area and the famous spy Trompeta is based in Goa. They kidnap Trompeta to interrogate him but Lewis accidentally kills the spy after fighting with him in the runaway car. Meanwhile Gavin has one night stand with the gorgeous and elegant Mrs. Cromwell, who is the partner of Trompeta. They fail in their mission, but Lewis and Gavin convince their chief to use the veterans from Calcutta Light Horse led by the retired Colonel W.H. Grice to travel to Goa on board of the old ship Phoebe, pretending to be drunken businessmen on holiday.
English or Spanish (2 audio tracks) | DVDRip | AVI | XviD, 576 Kbps | 448×256 | 25.000 fps | 700 MB
Audio: MP3, 104 Kbps | 2 channels | 48.0 KHz | Runtime: 01:59:51 minutes | Subtitles: Spanish (srt)
Genre: Action, History, War
Download The Sea Wolves (1980):
Link does not work? Please restore the movie!