L'assedio / Besieged (1998)
Author: Raccoon
Date: 27-03-2019, 01:08
Viev: 498
---
Category:
Rare movies 1900-2000
Tags:
Drama
Romance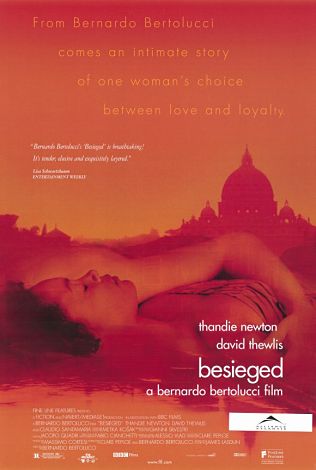 L'assedio / Besieged (1998)
When an African dictator jails her husband, Shandurai goes into exile in Italy, studying medicine and keeping house for Mr. Kinsky, an eccentric English pianist and composer. She lives in one room of his Roman palazzo. He besieges her with flowers, gifts, and music, declaring passionately that he loves her, would go to Africa with her, would do anything for her. "What do you know of Africa?," she asks, then, in anguish, shouts, "Get my husband out of jail!" The rest of the film plays out the implications of this scene and leaves Shandurai with a choice.
English or Portuguese (2 audio tracks) | DVDRip | AVI | XviD, 548 Kbps | 512×288 | 23.976 fps | 700 MB
Audio: MP3, 238 Kbps | 2 channels | 48.0 KHz | Runtime: 01:33:42 minutes | Subtitles: English, Spanish (srt)
Genre: Drama, Romance
Download L'assedio / Besieged (1998):
Link does not work? Please restore the movie!