Abdul the Damned (1935)
Author: Raccoon
Date: 20-03-2019, 07:28
Viev: 316
---
Category:
Rare movies 1900-2000
Tags:
Drama
History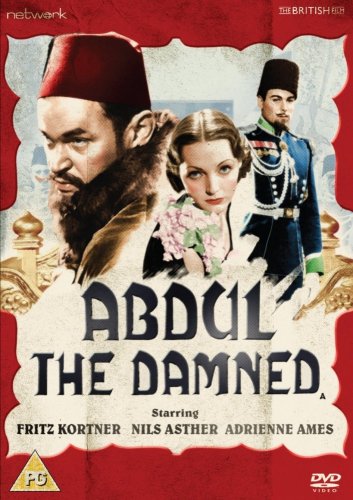 Abdul the Damned (1935)
In 1908, Sultan Abdul Hamid rules the Turkish Empire, but he is faced with the threat of revolt by the Young Turk party. He allows Hilmi Pasha, the leader of the Young Turks, to return from exile and form the country's first constitutional government. With tensions still growing, chief of police Kadar Pasha assassinates Hassan Bey, the leader of the Old Turk party, and makes it look as if a Young Turk committed the crime, in order to give Abdul an excuse for arresting the Young Turk leaders. Meanwhile, Abdul becomes infatuated with a visiting Austrian singer. When she rejects his advances, she endangers both herself and her fiancé, a Turkish officer who also knows who really shot Hassan Bey.
English | DVDRip | MKV | AVC, 1861 Kbps | 704×528 | 25.000 fps | 1.55 GB
Audio: AC-3, 256 Kbps | 2 channels | 48.0 KHz | Runtime: 01:45:02 minutes
Genre: Drama, History
Download Abdul the Damned (1935):
Link does not work? Please restore the movie!