Let's Do It Again (1975)
Author: Raccoon
Date: 15-03-2019, 20:28
Viev: 533
---
Category:
Rare movies 1900-2000
Tags:
Action
Comedy
Crime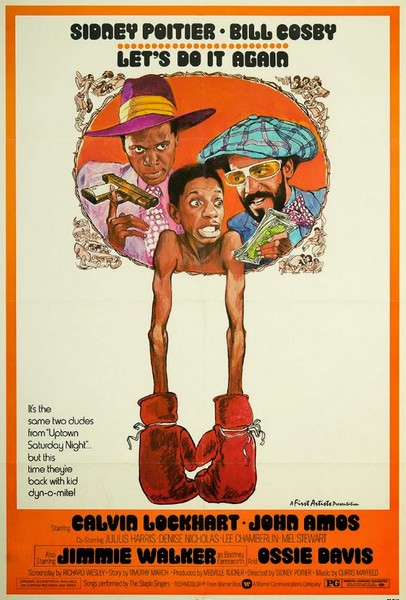 Let's Do It Again (1975)
Clyde Williams and Billy Foster are a couple of blue-collar workers in Atlanta who have promised to raise funds for their fraternal order, the Brothers and Sisters of Shaka. However, their method for raising the money involves travelling to New Orleans and rigging a boxing match. Using hypnotism, they turn the scrawny underdog into a super-confident fighting machine. They bet heavily on him, he wins easily, and they return to Atlanta with their money. All is fine until the gangsters conned by these two figure out what happened show up in Atlanta with a grudge. Now Williams and Foster have to rig the fight again so the gangsters can get their money back or they'll be killed. Can they do it again…?
English | DVDRip | MKV | AVC, 1600 Kbps | 720×480 | 23.976 fps | 1.49 GB
Audio: AC-3, 192 Kbps | 1 channel | 48.0 KHz | Runtime: 01:52:44 minutes
Subtitle: English, French, Spanish (embedded) | Extra: commentary
Genre: Action | Comedy | Crime
Download Let's Do It Again (1975):
Link does not work? Please restore the movie!