Cobra Verde (1987)
Author: Raccoon
Date: 15-03-2019, 15:57
Viev: 421
---
Category:
Rare movies 1900-2000
Tags:
Adventure
Drama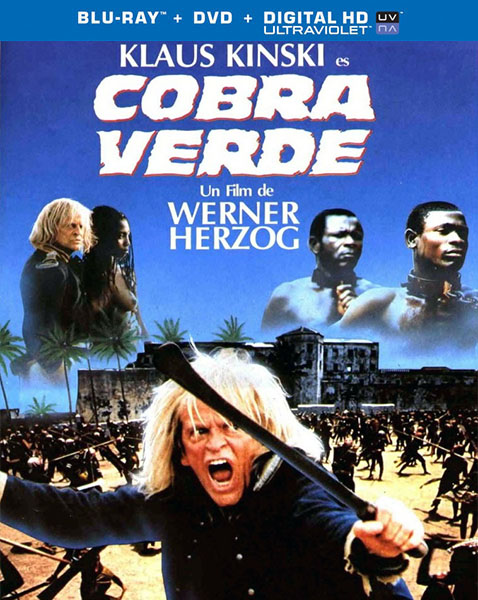 Cobra Verde (1987)
The feared bandit Cobra Verde (Klaus Kinski) is hired by a plantation owner to supervise his slaves. After the owner suspects Cobra Verde of consorting with his young daughters, the owner wishes him gone. Rather than kill him,the owner sends Cobra Verde to Africa. The only white man in the area, Cobra Verde finds himself the victim of torture and humiliation. Later, he trains soldiers in a rebel army. Far from home, Cobra Verde is on the edge of madness.
Cast:
Klaus Kinski … Francisco Manoel da Silva / Cobra Verde
King Ampaw … Taparica
José Lewgoy … Don Octavio Coutinho
Salvatore Basile … Captain Fraternidade
Peter Berling … Bernabé
Guillermo Coronel … Euclides
Nana Agyefi Kwame II … Bossa Ahadee (as His Royal Highness Nana Agyefi Kwame II of Nsein)
Nana Fedu Abodo … Yovogan
Kofi Yerenkyi … Bakoko
Kwesi Fase … Kankpe
Benito Stefanelli … Pedro Vicente
English, German | BRRip | MKV | AVC, 2000 Kbps | 1024×560 | 1.85 GB
Runtime: 01:50:21 minutes | Subtitle (embedded): English
Genre: Adventure | Drama
Download Cobra Verde (1987):
Link does not work? Please restore the movie!