Numéro deux 1975 50f 540p Number two - French, Sub: English
Author: Raccoon
Date: 25-06-2018, 02:16
Viev: 3 344
---
Category:
Kids Actors
Tags:
1975
France
French
Sub: English
Drama
Numéro deux 1975 50f 540p Number two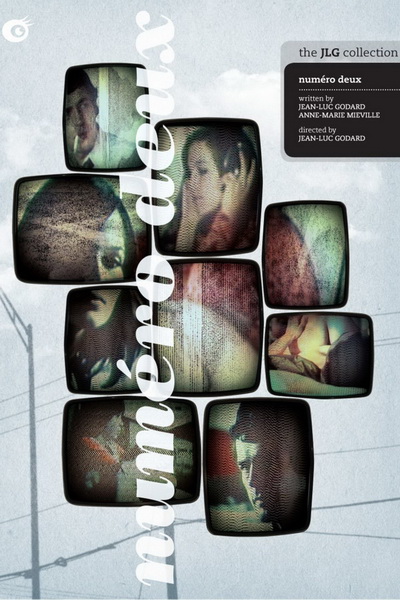 An analysis of the power relations in an ordinary family. One of the high points of Jean-Luc Godard's challenging 1970s work, NUME'RO DEUX shows us the world of a working-class French family through the fracturing prism of layered and juxtaposed video images. Godard and fellow collaborator Anne-Marie Mie'ville focus on the shifting relationships of this family as they lead lives of not-so-quiet desperation in an austere, claustrophobic apartment. The resulting film is a dense tapestry that simultaneously examines various facets of family life in contemporary capitalist society, including materialism, old age, childhood trauma, sexual politics, and rape. The decision to film this story in such a daring fashion--splitting the screen into innumerable variations--only enhances Godard and Mie'ville's point. As we watch the young married couple (Sandrine Battistella and Pierre Oudrey) slowly drift apart from one another, the cold, distant images add even greater loss to their disintegrating relationship. In focusing on the more somber aspects of family life, the filmmakers have crafted a bold commentary on familial dysfunction, which at the same time works superficially as a visual tour-de-force of stunning originality.
Information about the film:
Original Title: Numéro deux
Country, Channel: France
Release Date: 1975
Genres: Drama
Creator: Jean-Luc Godard
Cast: Sandrine Battistella, Pierre Oudrey, Alexandre Rignault, Rachel Stefanopoli
Runtime: 83min
Language: French, Sub: English
Quality: DVR MKV 540p 1.6Gb 50f
Download Numéro deux 1975 50f 540p Number two - French, Sub: English:
Link does not work? Please restore the movie!