Boys 1983 60f 720p 480p Patsany, Пацаны, Teenagers, Tough Kids - Russian, Sub: English
Author: Raccoon
Date: 25-06-2018, 01:56
Viev: 3 838
---
Category:
Kids Actors
Tags:
1983
Soviet Union
Russian
Sub: English
Drama
Adventure
Boys 1983 60f 720p 480p Patsany, Пацаны, Teenagers, Tough Kids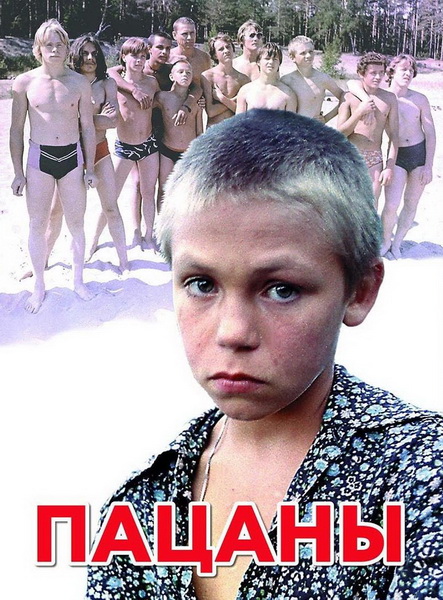 A former athlete runs a camp dedicated to reforming juvenile criminals, a tough job with no quick payoffs. "The boys" - a Soviet full-length color feature film, staged at the Lenfilm Studios in 1983, was directed by Dinara Asanova. The film premiered in the USSR in September 1983. Valery Priemykhov is trying to revive the traditions of Makarenko and re-educate complex adolescents. What methods can make the boys become true, you can watch online in the movie "Boys". Pavel Antonov is an unprofessional teacher who graduated from the Leningrad Institute of Physical Education. But Antonov is sure that he knows how to find the right approach to children. And he believes that he can not just educate, but even re-educate those whom everyone has already given up on. Pavel collects in his summer sports camp of teenagers, who are registered with the police. The last of his pupil, 15-year-old Vovka, he takes directly from the courtroom. A boy from an unfavorable environment is accused of theft, he faces a two-year sentence with a delay of one year. Pavel takes Vova to his camp. Here the guys live in tents, go out to weed the fields, and in the evening they dance for them. And the main thing about the entertainment of all boys is the launch of a rocket, which Pavel always organizes. But one evening the head suddenly discovers that the rocket launcher is gone. (English subtitles - automatic translation - there are errors)
Information about the film:
Original Title: Пацаны
Country, Channel: Soviet Union
Release Date: 1983
Genres: Drama, Adventure
Creator: Dinara Asanova
Cast: Olga Mashnaya, Andrei Zykov, Valery Priemykhov, Ekaterina Vasilyeva, Zinoviy Gerdt
Runtime: 91min
Language: Russian, Sub: English
Quality: DVR MKV 720p 480p 2.03Gb 60f
Download Boys 1983 60f 720p 480p Patsany, Пацаны, Teenagers, Tough Kids - Russian, Sub: English:
Link does not work? Please restore the movie!