L'effrontée 720p 60f Charlotte & Lulu 1985 French, Sub: English
Author: Raccoon
Date: 8-12-2018, 18:14
Viev: 3 712
---
Category:
Kids Actors
Tags:
France
1985
Drama
Claude Miller
Charlotte Gainsbourg
Clothilde Baudon
Julie Glenn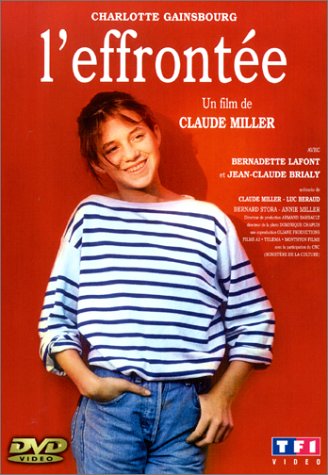 Charlotte (Gainsbourg) is being raised without a mother. She is only 13 but ready to be an adult. She meets an older boy and begins a relationship while teaching a young friend about life and learning the ropes herself.
This is the simple story of Charlotte (played with effortless ease and considerable verve by Charlotte Gainsbourg), a girl of thirteen or fourteen who is unhappy with her lot. The school holidays are approaching and she is not going away for a month - not until August. She has nothing to do. She hates her peer group, so doesn't hang with them. She hates the fact that no one at home takes her seriously. Her only friend is Lulu (Julie Glenn), a younger girl with a weak disposition.
On one of the last days of school she sees a video of Clara Bauman (Clothilde Baudon), a child prodigy. On the video, Clara is playing Beethoven's Third Piano Concerto. Charlotte finds out that she and Clara are the same age, and that Clara is coming to town to play a concert.
Original Title: L'effrontée
Country, Channel: France
Release Date: 1985
Genres: Drama,
Creator: Claude Miller
Cast: Charlotte Gainsbourg, Clothilde Baudon, Julie Glenn,
Runtime: 96min
Language: French, Sub: English,
DVR MKV 424p 720p 1.25Gb 60f
Download L'effrontée 720p 60f Charlotte & Lulu 1985 French, Sub: English:
Link does not work? Please restore the movie!