Gentle age 2000 60f 720p Нежный возраст - A tender age - (Lang: Russian)
Author: Raccoon
Date: 13-06-2018, 02:35
Viev: 2 081
---
Category:
Kids Actors
Tags:
2000
Russia
Russian
Drama
Gentle age 2000 60f 720p Нежный возраст - A tender age - (Lang: Russian)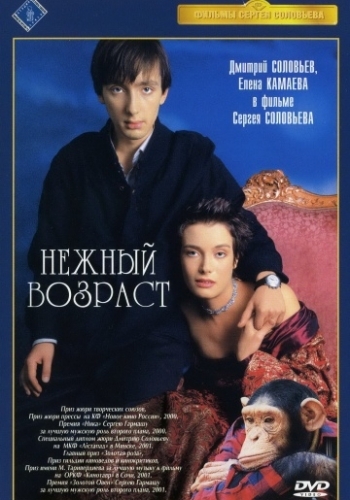 Ivan Gromov (Dmitry Soloviev) is the grandson of a military fighter pilot. The film explores the years of Ivan's adolescence through the prism of a trauma he incurred during an incident in the war when a parachute with a cartridge fell on his head. Subsequently, he is forced to tell the story of his life to an army psychiatrist. This device allows ironic distance on the part of the I-narrator Ivan to the events told in the ensuing retrospective of the film. Soloviev further parodies the events through the use of music and intertitles with high-browse quotes on everyday events. In the style of Assa and Black Rose, Soloviev here again manages to portray an accurate, yet ironic picture of the young generation in the period of the collapse of the Soviet Union. While in Assa and Black Rose he was referring to the present, he demonstrates in Tender Age his ability to use the same devices of film narrative to portray the past.
Information about the film:
Original Title: Нежный возраст
Country, Channel: Russia
Release Date: 2000
Genres: Drama
Creator: Sergey Solovyov
Cast: Dmitry Soloviev, Elena Kamaeva, Ivan Berzin, Irina Grigorieva, Alexei Dagaev, Lyudmila Savelyeva, Cyril Lavrov, Sergei Garmash, Valentin Gaft, Anton Khrapov, Nikolai Chindyaykin, Andrei Panin, Boris Grebenshchikov
Runtime: 111min
Language: Russian
Quality: DVR MKV 720p 2.47Gb 60f
Download Gentle age 2000 60f 720p Нежный возраст - A tender age - (Lang: Russian):
Link does not work? Please restore the movie!