Nietzsche and the Nazis (2006)
Author: Raccoon
Date: 16-03-2019, 19:18
Viev: 419
---
Category:
Documentary Movies
Tags:
Documentary
War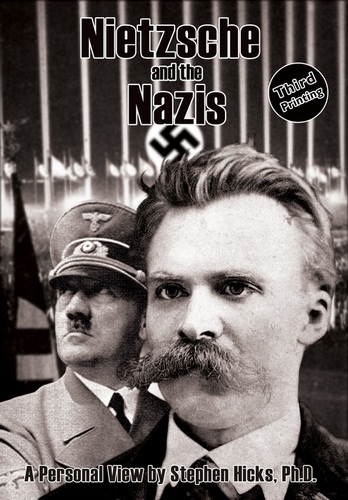 Nietzsche and the Nazis (2006)
One of the intellectual giants of the 19th century, Friedrich Nietzsche had an impact on countless future intellectuals and writers. In particular, the Nazis claimed his philosophy played a pivotal role in their ideology. In this title, Professor Stephen Hicks examines the history and writings central to both Nietzsche and the Nazi to explore the validity of their statement.
English | DVDRip | MKV | AVC, 1146 Kbps | 720×480 | 23.976 fps | 1.74 GB
Audio: MP3, 320 Kbps | 2 channels | 44.1 KHz | Runtime: 02:46:05 minutes
Genre: Documentary
Download Nietzsche and the Nazis (2006):
Link does not work? Please restore the movie!